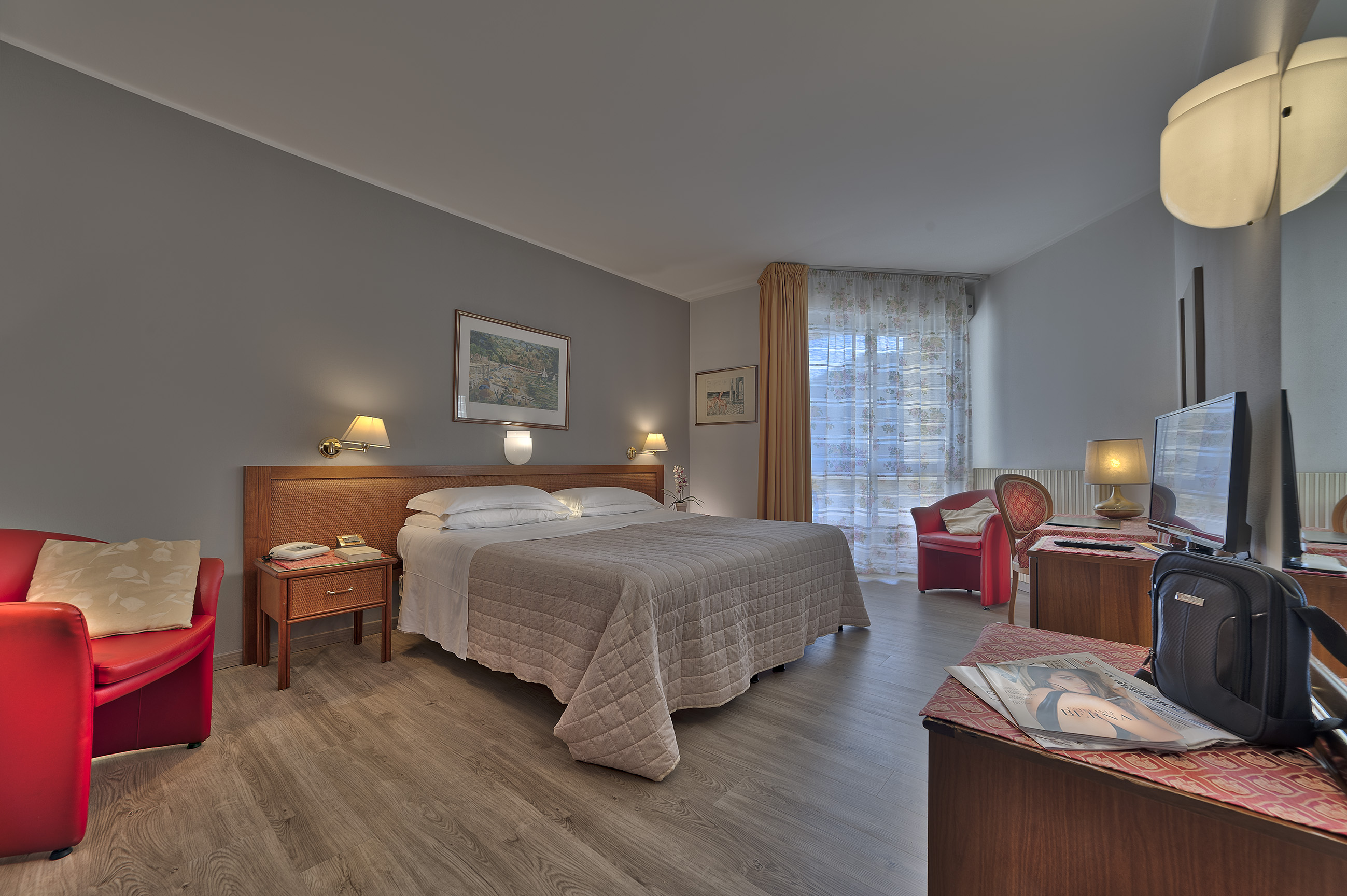 Classic Rooms
Classic rooms Venetians style
They are located on the most recent part of the hotel.
Some of them overlook the beautiful Euganenan Hills, some other on the huge Cathedral that dominates the town.
Some dispose of a bathtub, some other of a shower; you can choose among rooms with fitted carpet on the floor or wooden floor.
Some are connected one another, therefore they are recommended for families.
They offer all classic room amenities: free wireless Internet access, minibar, flat screen TV, safe, direct phone line, air conditioned.