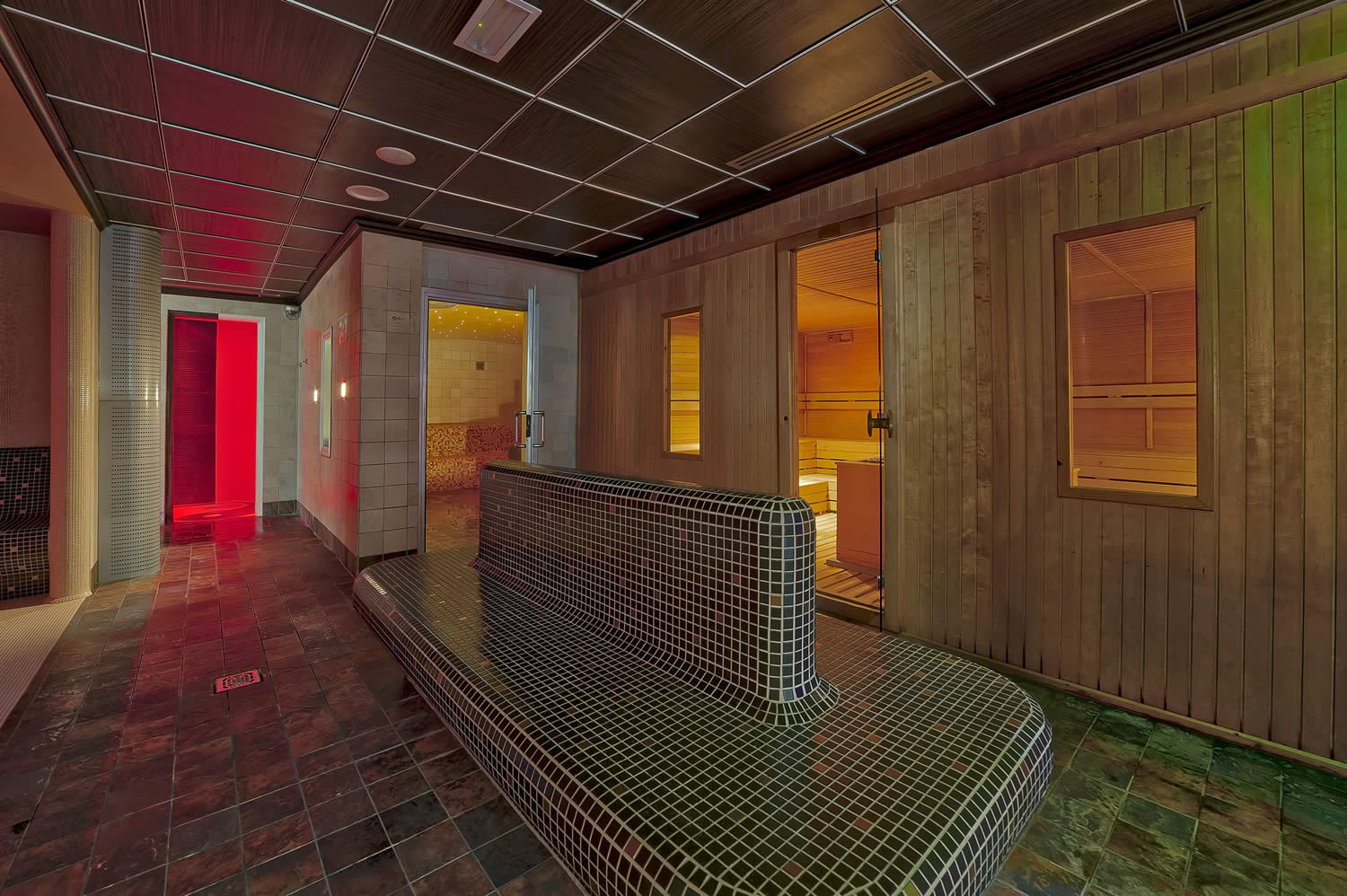 Vital Center
To enrich your wellness stay we offer two courses, the Vital Center 1 and the Vital Center 2.
VITAL CENTER 2, adjacent to the indoor swimming-pool, is free of charge and is equipped with:
Finnish sauna
Large hammam
Ice waterfall
VITAL CENTER is also close to the indoor swimming-pools and you can enter with a special badge (entrance fee € 7,00 per person).
This area, rich in different situations, is equipped as follows:
Yin yang shower: with light beams, it alternates a warm and relaxing jet with a cold and invigorating jet.
Steam bath - calidarium: the temperature ranges between 44/48 °C and 98% humidity; chromotherapy and aromatherapy are also used in this facility.
Biosauna: it is regenerating and a combination of the two previous treatments: the maximum temperature ranges between 40° C and 55° C with a maximum humidity of 60/70%. The result is a pleasant heat sensation that wraps the body without being too overwhelming. The treatment is completed with the vapors of aromatic herbs and music therapy.
Finnish Sauna: the temperature can reach 100 °C, but the low humidity (20-30%) turns it into a pleasant hug that relaxes the muscles and favors the cleansing of the body. Wood gives off a natural scent, a primitive invitation to rediscover the serenity mind and free oneself from stress. The skin is purified and sweat eliminates acids and toxins.
Emotional showers are water jets with chromoterapy and different temperature and pressure.
Water paradise: various colors and jets characterize this aquatic path