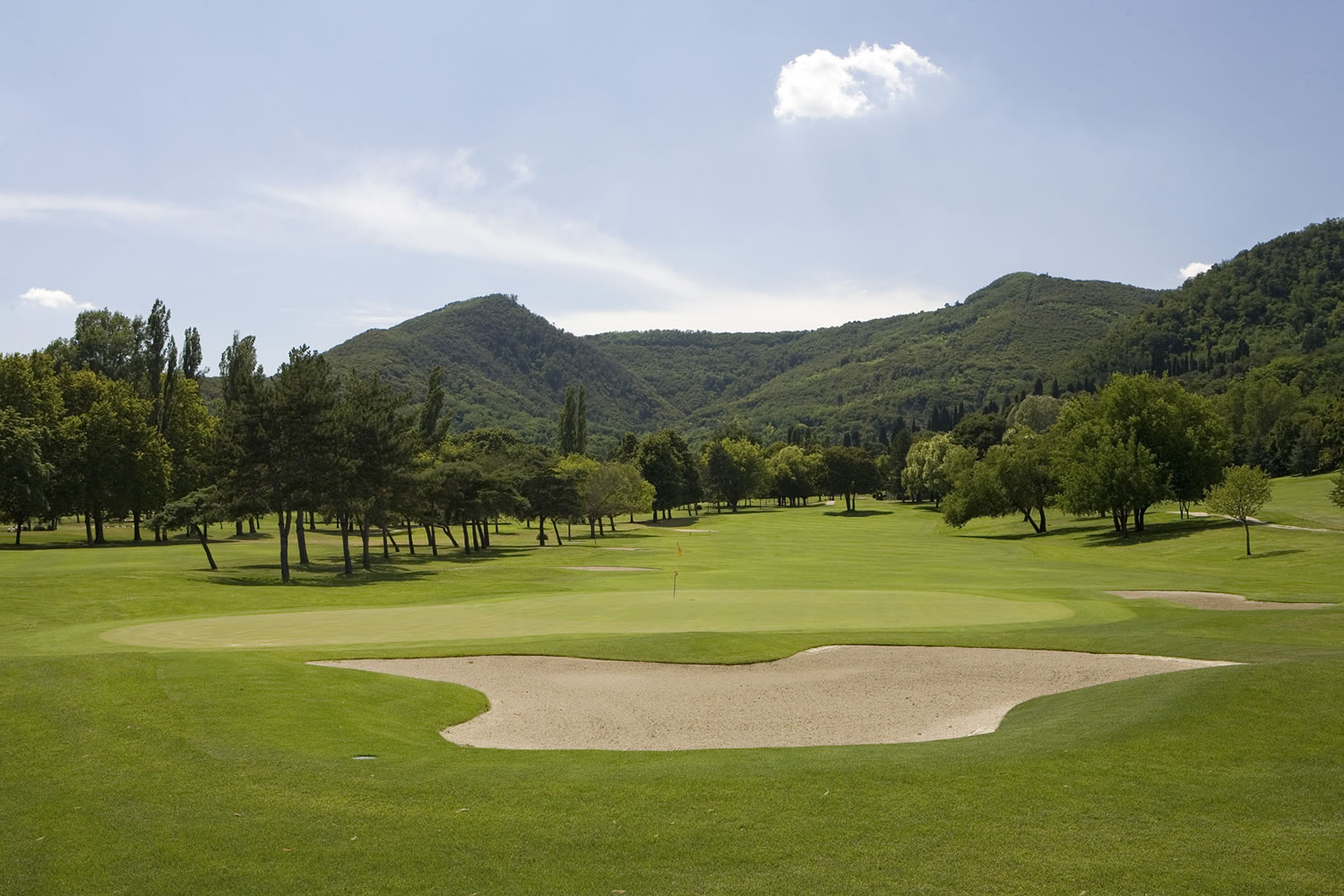 Golf Club Padova
12 km from our Hotel Terme Augustus.
The oldest golf course in the Padua area was founded in 1962 as the Golf Club Euganeo.
The course, designed by English architect John Harris, offered an 18-hole, par 72 course located at the foot of the Colli Euganei with a total area of 70 hectares and including the seventeenth-century Villa Barbarigo.
The course is a veritable botanical garden with 8000 trees and shrubs selected according to landscaping and technical criteria, and the result is a championship course that winds its way through strategically-placed bodies of water and sand traps.
In March 2003 the Club opened an additional 9 holes, par 36, designed by architect Marco Croze with a range of modern, technically-varied features.
Address:
Via Noiera Valsanzibio, 57
35030 Valsanzibio di Galzignano Terme (PD)