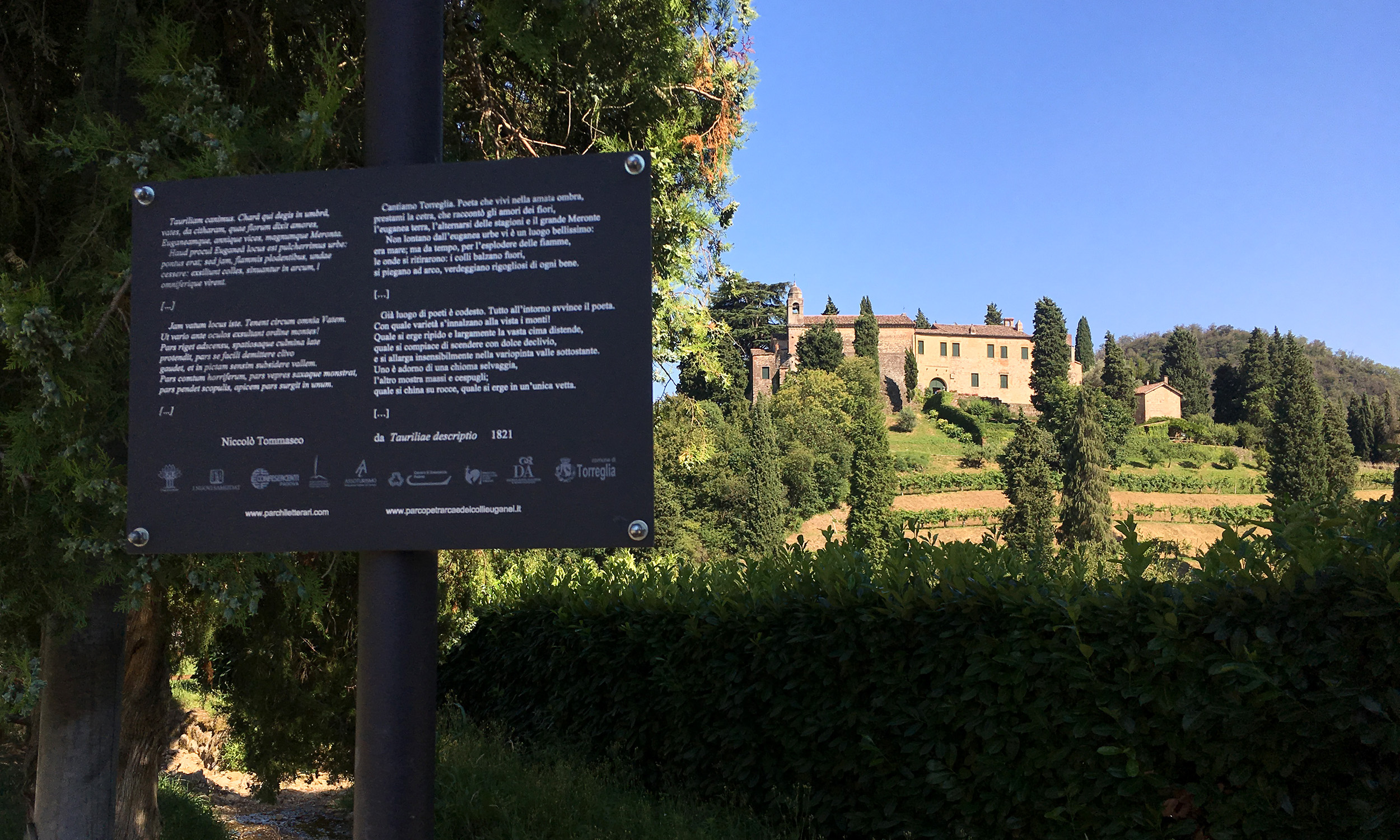 The Euganean Hills and the literature park
Thanks to their quiet and enchanting beauty, the Euganean Hills have been a source of inspiration for generations of important writers, poets and artists.
The Literary Park® Francesco Petrarca and of the Euganean Hills owes its name to the Italian poet from the Middle Age who loved his Arquà so much, but can also boast the visits of illustrious writers such as D'Annunzio, Byron, Shelley, Foscolo and other Italian names.
For the particular charm and suggestions that this territory has exercised in them, the Euganean Hills have deserved descriptions in prose and verses of incomparable beauty, many of which can be read today in a poetic street made up of special literary plaques.
This Park of the Literature does not have a gate that opens and closes, it has no geographical boundaries, it has no opening hours or an entrance fee.
It is an opportunity to (re) discover literature through the eyes of those who loved these places so much as to immortalize their charm in pages of eternal beauty.
We invite you to visit the website, navigate on the interactive map and set out to discover those corners that have so fascinated the sensitive souls of writers and poets of the past, will fascinate you too, we are sure!