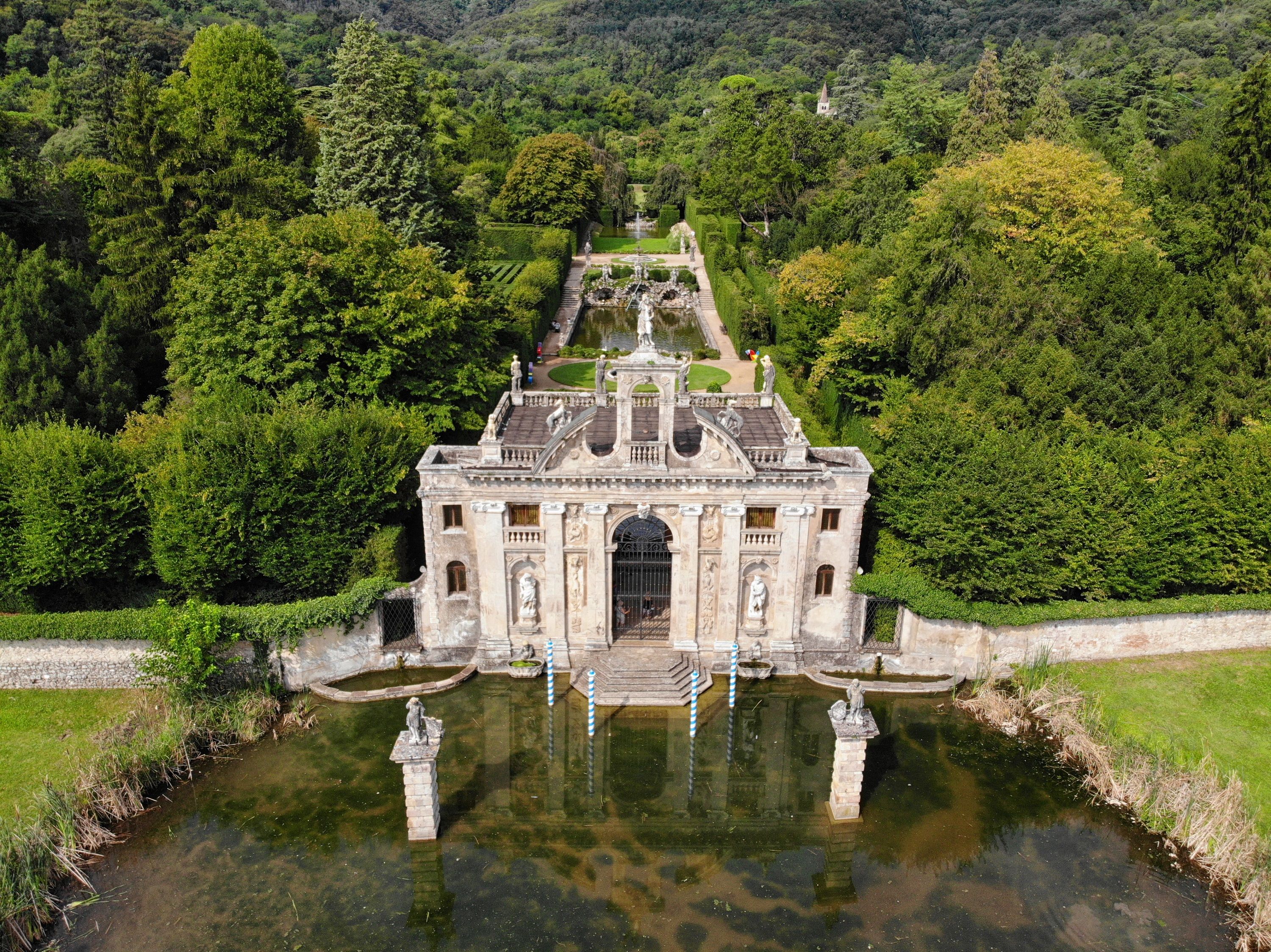 1 ticket for 3 beauties on the Euganean Hills
An extraordinary weekend awaits us, thanks to the reopening for the summer season of architectural jewels a few kilometers from our hotel.
Let's start on Saturday 25 February with the reopening of Villa dei Vescovi, the "window on the Euganean Hills", in Luvigliano di Torreglia.
7 km from our hotel, this sixteenth-century villa stands out on a small hill. The villa presents itself as a refined combination of architecture, art and landscape.
We invite you to enjoy Villa dei Vescovi by taking the time to spend a day of creative idleness, walking among the frescoed rooms and then among the vineyards up to at the small pond in the park.
Visiting hours, from Wednesday to Sunday:
From 10:00 to 18:00 from February 25. to October 1.
From 10:00 to 17:00 from October 2. to November 26.
From June 15. to August 13. extraordinary hours from 9 to 13 and from 16 to 20
Still on Saturday 25 February will reopen of the Monumental Garden of Villa Barbarigo in Valsanzibio, 9 km from our 5-star hotel.
The park extends over nine hectares with a symbolic path that leads to salvation among sculptures, fountains, fish ponds, water jokes. It was designed and built by the Barbarigo family when Venice was devastated by the plague of 1630. And then we invite you to get lost in the famous vegetable labyrinth, the oldest in boxwood that can be found in the world.
Opening time:
every day from the last weekend of February to the second weekend of December
from 10.00 to 13.00 and from 14.00 to sunset
Saturday, Sunday and holidays open all day from 10.00 to sunset
We should wait until March for the Catajo Castle to reopened; it is located in Battaglia Terme, 4,5 km from Montegrotto Terme.
It is a monumental building full of history, charm and legends from the 16th century.
With its frescoed rooms and the huge park of 40 hectares, the Catajo is a unique residence of its kind that over time has been a princely villa and military lodging, literary cenacle and imperial palace. Treat yourself to a few hours in the natural elegance of the palace of the Euganean hills.
Visiting days and times:
Tuesday, Friday, Sunday from 2.30pm to 6.30pm, but we recommend to visit the official website for any changes
Excellence Ticket
These 3 architectural wonders located a few steps from the Euganean Hills can be visited with a single ticket: just go to the ticket office of one of these places and request the Excellence Ticket!
A single ticket that allows you to see the three residences with a free visit at a discounted price (€ 26.00 per person, valid 6 months from the moment of the purchase). Upon advance request, it can be issued as a gift voucher.
Get your fill of beauty and culture close to our hotel in Veneto Region!