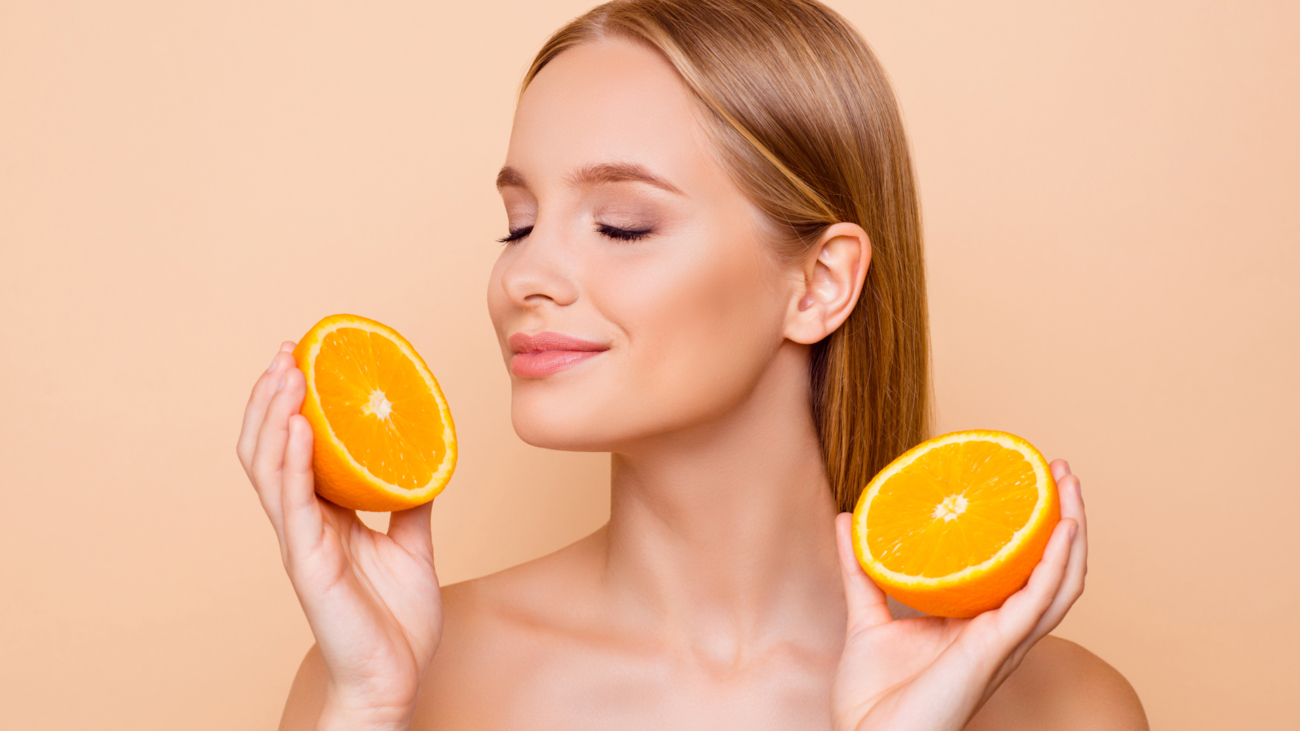 Vitamin C on your skin
Did you know that Vitamin C applied directly to the skin is 8-10 times more effective than ingested?
For this reason, its use in cosmetics is of great interest. Applied directly to the skin, it is a powerful natural antioxidant, it is firming and has a depigmenting effect, improving its brightness and texture.
It prevents skin aging because it plays an important role in the formation of collagen. Collagen is a fundamental protein: it has the function of connecting, supporting and nourishing tissues and organs; moreover, it has the property of continually renewing itself.
Vitamin C is therefore a precious ally for our skin!
Prevents the formation of free radicals
Stimulates the production of collagen
Protects from photoaging (skin aging due to sun exposure)
Inhibits melanogenesis (melanin production process)
It has lightening and illuminating properties
A Vitamin C treatment is always good for the skin, not only in summer when it is most exposed to sunlight, but also throughout the year, especially in cases of:
Tired skin, with a tired and dull look
Skin with lack of brightness
Smokers skin
Mat and dehydrated skin, lacking in vitality
Photo-aged skin
Before an event, "flash" effect
Our proposals for a breath of freshness and nourishment for your skin has the signature of the Germaine de Capuccini line:
Face treatment Timexpert C+ € 65,00
Body treatment Timexpert C+ € 68,00
At the end of the treatment your skin will be brighter and more radiant, the signs of fatigue will have vanished, leaving the skin more toned and hydrated.
The oval acquires a radiant, beautiful and young appearance, full of vitality!