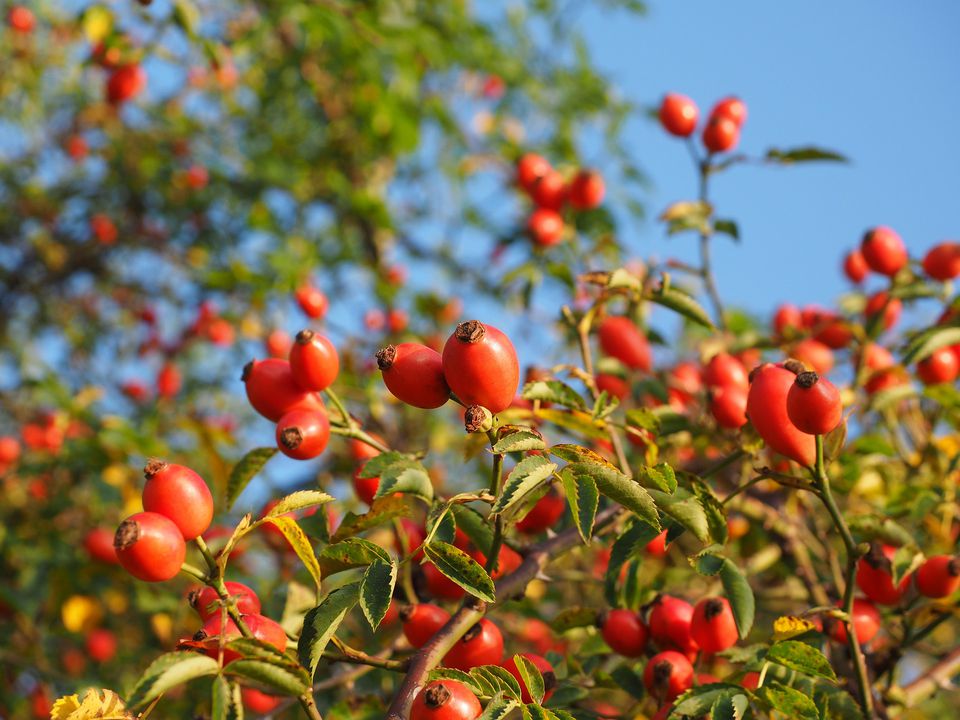 Rosehip oil: you will no longer be able to do without it for your beauty routine
Rosehip seed oil is extracted from Rosa canina bush, which is grown mainly in Chile.
Unlike rose oil that is extracted from rose petals, this oil is extracted from the seeds and fruit of the rose plant.
Read on to know how rosehip oil could benefit the skin, and how to include it to your skincare routine.
Treats wrinkles: Rosehip oil is rich in essentials like vitamins A and C ad anti-inflammatory fatty acids which let rosehip oil to treat the signs of pigmentation and aging, hydrate skin and also repair the damaged skin, and also provide a protective antioxidant.
Brightens the skin: The astringent properties of rosehip oil can help tighten the pores and also brighten the skin.
Evens out skin tone: Rosehip oil might help the skin regain elasticity if you have noticed sagging
Fades scars: The ultimate beauty ingredients, fatty acids and vitamins A and C, make this magic oil an important solution for curing any facial scars and unsightly marks.
Hydrates skin: The fatty acids in this oil make it an excellent choice for hydrating the dry, itchy skin.
Boosts collagen formation: Collagen is essential for skin firmness and elasticity, but the body makes less collagen when you age. Rosehip oil is rich in vitamins C and A, which are necessary for the production of collagen.
Protects against sun damage: Vitamins A, E, and C combat visible sun damage and help to prevent photoaging.
To check its extraordinary properties on your skin, we offer you our ritual which includes several phases:
Deep face cleansing
Scrub to remove further impurities and for a smoothing effect
Mask with Rosehip oil extracts
Relaxing massage with Rosehip oil
Duration 30 min. € 30.00
Try this facial pampering, your skin will thank you!