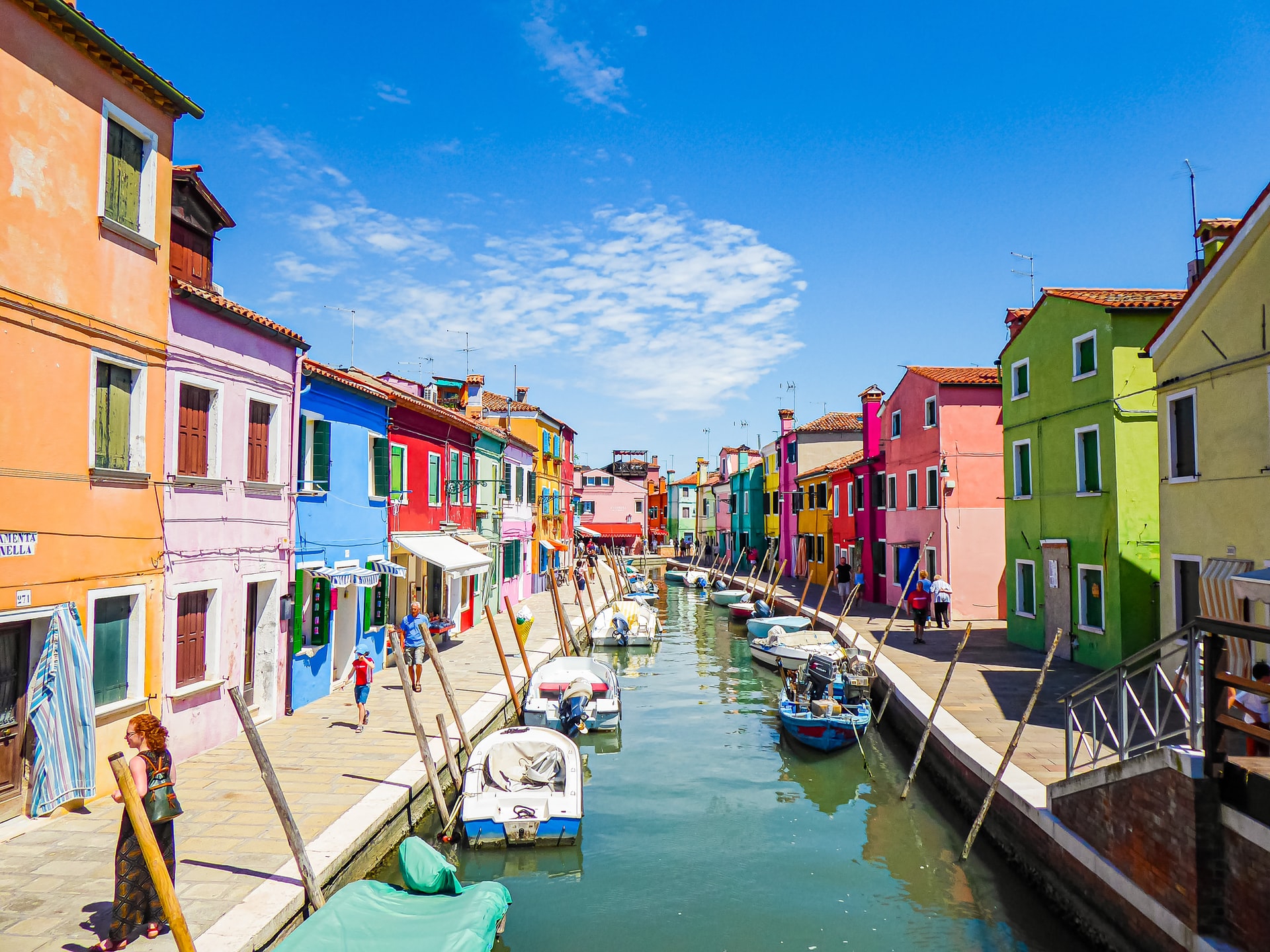 The Most Beautiful Places in Italy according to Condé Nast Traveler
The most beautiful places in Italy according to Condé Nast Traveler, the world's travel magazine par excellence.
5 of them are in Veneto Region!
Few parts of the world can claim such a range of natural beauty as Italy, from craggy peaks and verdant hills to turquoise waters lined by white-sand beaches. The country is also to some of the best art and architecture you'll ever come across: everything around us speaks of history and culture.
It is really impossible to draw up a to do list of places to visit, but Condé Nast Traveler has tried and included 5 wonders in Veneto (and not too far from our hotel, we add!).
The Grand Canal, Venice
Venice's Grand Canal is beautiful any time of day, but early evening is the perfect time to marvel at this architectural wonder—the sun reflecting off the water casts a glow that, coupled with the echo of the constantly lapping waves, becomes something magical. You can easily reach Venice by train, the journey takes only 40 minutes from Montegrotto Terme.
Burano, Venice
A stroll through the cobbled streets of this tiny island off the coast of Venice is known for making some of the most beautiful lace in the world, and for its colorful houses. A visit to this island will transport you to a fairytale atmosphere.
Santuario Madonna della Corona, Mount Baldo (Verona)
The Sanctuary of the Lady of the Crown is not typically listed among Italy's most beautiful churches, but that's probably because most people don't know where to find it. The 16th-century church is built right into a vertical cliff on Mount Baldo, where visitors must hike up one of two pedestrian paths to reach it.
Tre Cime di Lavaredo, Dolomites
Located in the Dolomites range of northeastern Italy, the Tre Cime di Lavaredo range is one of the country's best hiking areas. Tackling the three craggy peaks on foot is relatively easy, and you'll be rewarded with amazing views and fields of wildflowers in the summer.
Basilica of St. Anthony, Padua
It is located only 15 km from the hotel. Constructed in 1310 and dedicated to the beloved patron saint of the city of Padua, this spectacular, eight-domed basilica combines elements of Byzantine, Romanesque, and Gothic styles. The interior is richly decorated: its floors are covered in checkerboard marble, and its walls are cloaked with impressive reliefs by Renaissance sculptors. Inside is the tomb and the relics of the saint.