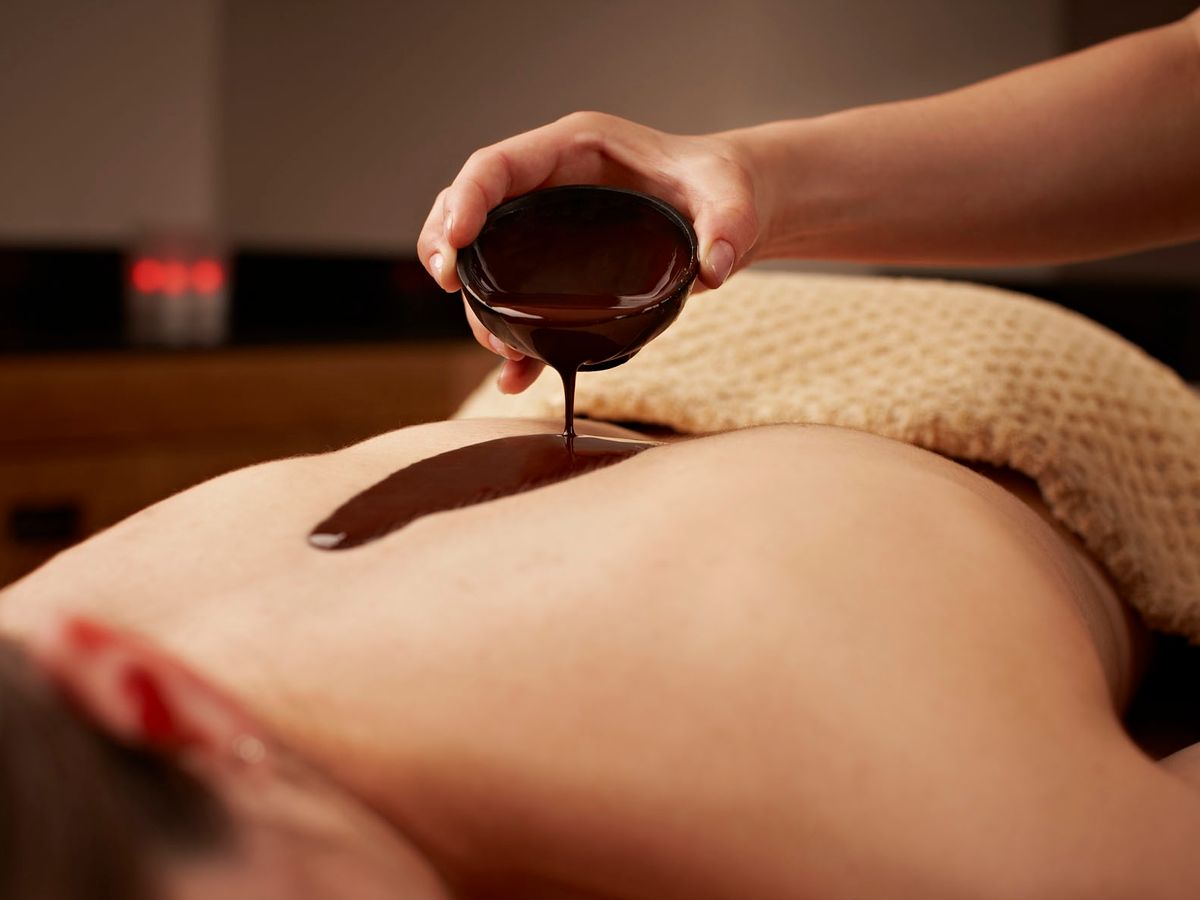 The chocolate massage and its benefits
Chocolate is a real pleasure for the palate and for the senses in general, but in addition to giving a moment of happiness while tasting it, it also brings many benefits to our body.
In fact, its principles are absorbed by the body during the massage.
Here are the 5 incredible properties and related benefits of the chocolate massage, a "sweet" break for the mind and body!
Antidepressant: by releasing endorphins, chocolate helps fight stress, relax and restore a good mood.
Anti-aging: rich in antioxidants and polyphenols, chocolate is a powerful ally for the beauty of our skin as it helps prevent and counteract skin aging by acting on the damage caused by free radicals.
Stimulates the metabolism: the caffeine contained in it stimulates the metabolism, helps to burn fat, stimulating circulation and toning our body.
Stimulates renal function: the theobromine contained in it has a draining effect; it therefore becomes an aid to fight cellulite and water retention.
Moisturizing: the chocolate massage also has a nourishing and protective power, thanks to the cocoa butter contained in the cocoa beans, rich in fatty acids; the result is softer and nourished skin.
Treat yourself to a "sweet" break with our proposal!
The treatment we offer in our wellness center includes the following steps:
delicate chocolate scrub
chocolate body mask
final massage with chocolate scented cream
Contact us to book this autumn cuddle!