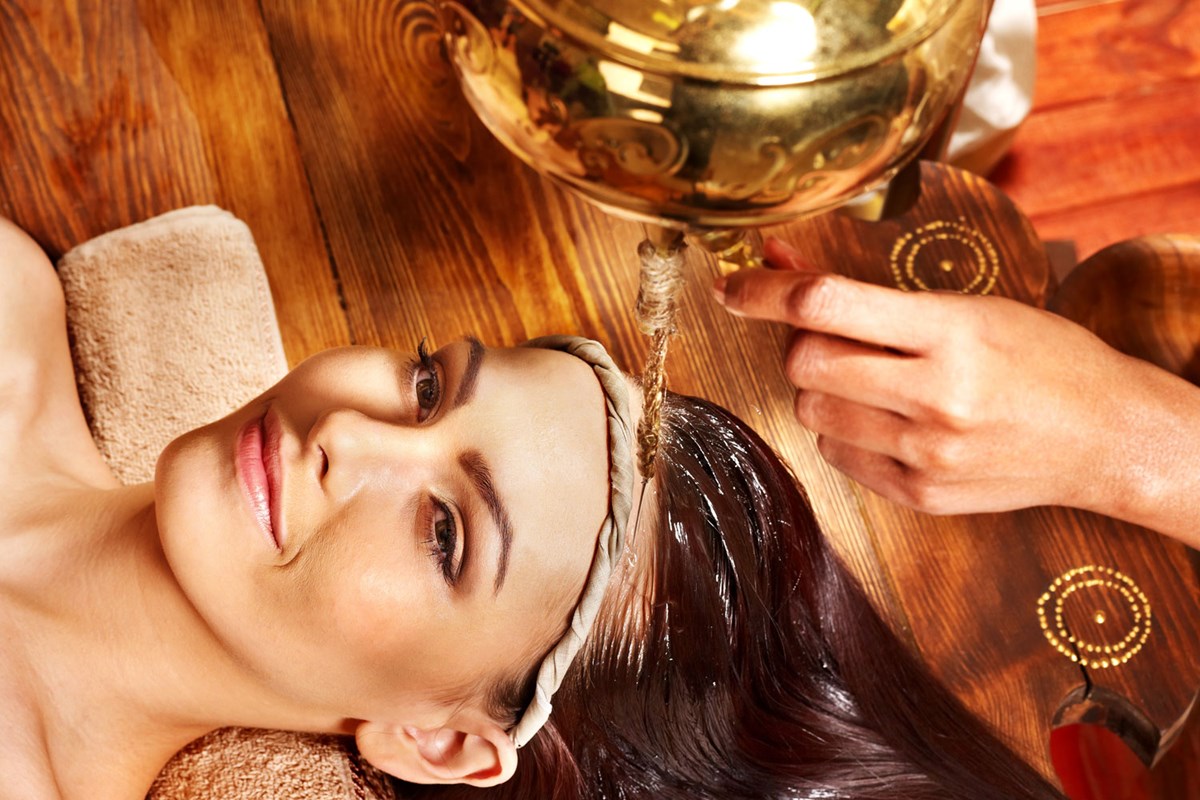 Shirodara head massage
The Shirodhara treatment is a massage that dates back to the ancient tradition of Indian Ayurvedic medicine; it is performed through the use of a hot oil that is slowly poured onto the forehead.
Shirodhara is in fact a Sanskrit term made up of two words: Shiro, which means head, Dhara, which indicates the constant flow of an oil or liquid.
This practice gives numerous benefits to our body and mind, first of all a deep state of relaxation and psychophysical well-being.
How the Shirodara treatment takes place
The operator will carry out the Sensory Test through which the guest will recognize the most appropriate synergy of aromatic blends for himself.
A container called "dhara patra" will then be suspended above the forehead, containing the hot oil that comes out of a small hole at the bottom of the dhara.
Throughout the treatment, the operator maintains an oscillating movement of the dhara patra, letting the liquid flow from one temple to the other.
The liquid exerts a slight pressure on the forehead which stimulates one of the main energy points of the body.
The slow flow of hot oil, the aromatic synergies and the head massage make this practice a huge source of well-being for the person who receives it.
The constant flow of warm oil acts as a light massage to the head, thus improving blood circulation, promoting the relaxation and psychophysical rebalancing.
The treatment is completed with a hand, arm and face massage that completes the sensory experience and transports the guest into a dimension of total well-being.
There are many benefits:
Deeply calm the body and mind
Gives a deep state of relaxation
It relaxes the entire nervous system
Nourishes the tissues
Free from anxiety, stress and mild depressive forms
Hydrates the hair making it soft, shiny and stimulates hair growth
Eliminates toxins and fights the formation of free radicals
Gives vigor and new energy, both mental and physical
Helps to dissolve muscle contractures
Eliminates pain and head ailments such as headaches, migraines and dizziness
Relieves the symptoms of asthma, rhinitis, sinusitis
Improves intuition, memory and concentration
Increase mental clarity
Helps dissolve negative thoughts and sadness