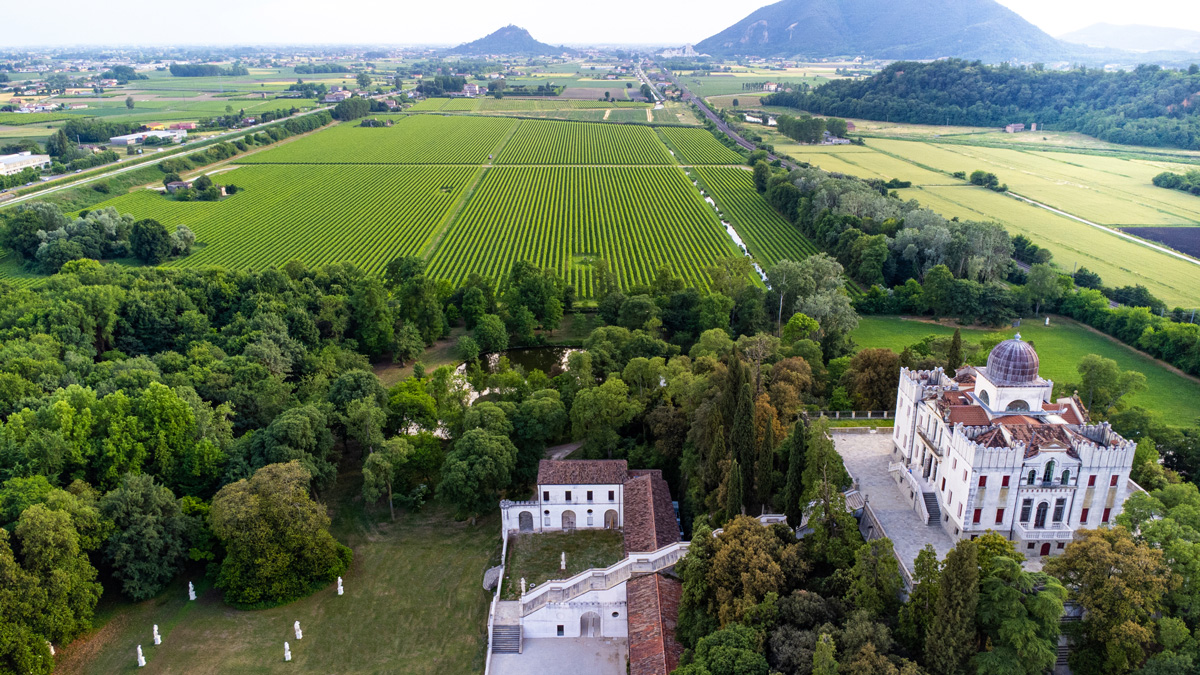 A new wonder in our surroundings
From Saturday 25 March a new marvel is added to the others already present in our Euganean area: Villa Selvatico in Battaglia Terme will reopen its doors.
Embraced by an eleven-hectare park, with centuries-old trees and five thermal lakes, Villa Selvatico is a perfect balance between nature and art.
From the top of a hill, this seventeenth-century villa dominates the plain below, faces the hills and is reflected in the sulphurous water lakes, kept in the thermal garden designed in the 19th century by the landscape architect Giuseppe Jappelli.
Villa Selvatico, in its noble rooms, houses a cycle of frescoes between divinities and allegories that intertwine with unique and original architectural features.
A stairway of 144 steps leads to the romantic terrace overlooking the Euganean area, while the dome with the wind rose, the stone gallery and the small church give a fairytale touch to the prestigious Palladian-inspired residence.
Specifically, you can visit:
The Thermal Gardens: 11 hectares extend around the hill of the villa, where you can admire small lakes with thermal water and a historic romantic garden designed by Giuseppe Jappelli, a grove and centuries-old trees.
The seventeenth-century villa: the main complex is an elegant Palladian-inspired Venetian villa, which was accessed by climbing 144 steps; inside, valuable frescoes by Luca Ferrari from Reggio and Padovanino.
The Hill of the Stove: the hill where the Villa stands is in volcanic rock. Inside there is a gallery that offers a short walk through the geology of the Euganean Hills.
Saint Elena Oratory: it is one of the first examples of religious architecture in the area, whose seventeenth-century structure is flanked by a crypt dating back to 1100.
During this weekend the FAI spring days also return, during which all the FAI properties are open to the public free of charge.
Among them, in our area, Villa dei Vescovi in Luvigliano di Torreglia stands out. It is a sixteenth-century villa, set on a small hill, with the hills that frame it and the vineyards that stretch out on the front lawn.
During the FAI Spring Days 2023, it will be possible to participate in guided tours to learn the history and secrets of the villa, through a path that starts from its link with the surrounding natural landscape, passing through the architectural and pictorial peculiarities of the various fresco cycles, or walk together with the guides in the Brolo and in the Agricultural Park that surrounds the Villa.